Creeple Peeple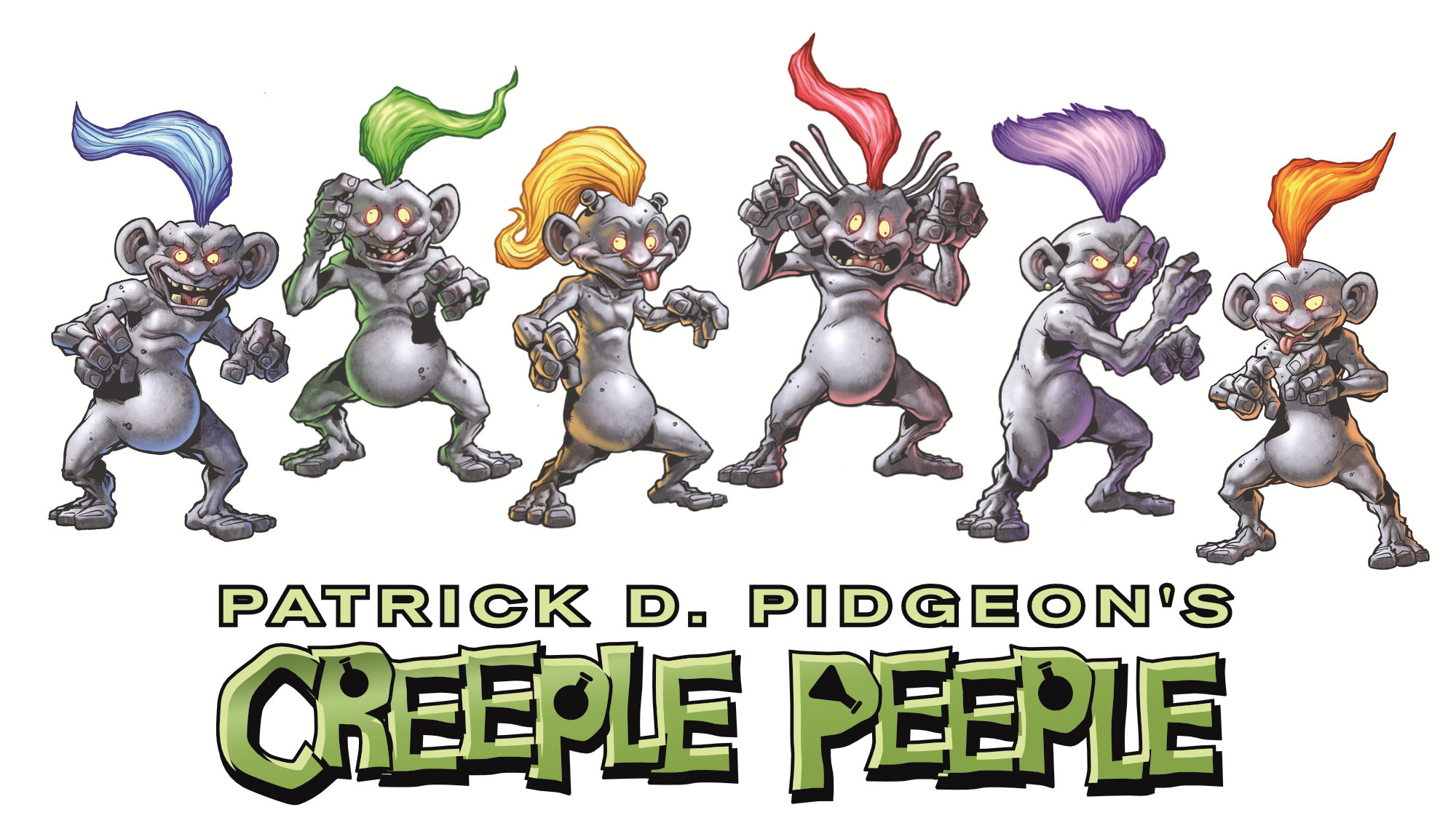 About
Spigs, T-Ray and Peabo are misfit teens, but gifted science majors. Desperate to bring publicity to their small college's defunded department, they hatch an outlandish lab experiment to regenerate human tissue by substituting a mash-up DNA formula for bio-ink in the school's new 3-D bio-printer. But their bizarre scheme runs amok when they inadvertently create six diminutive creepy creatures, unleashing mystical-mayhem on campus.
Even more destructive, the three teens uncover the sinister plans behind the defunding, which are tied to the revival of a diabolical secret society that may have links to an infamous fallen angel.
Time is not on their side. This motley science team of teens and their professor must reign in their six menacing medical blunders while saving themselves, the student body AND the military from an occult of evil henchmen and demonic beings out to destroy them all.
Press
Official Description: Two-Foot-Tall Troll Creatures, Disgustingly Huge Ears, Gnarly Teeth, Long Protruding Tongues, Ashen-Grey Skin, and Garish Plumes of Neon Hair Atop Their Balding Domes; Their Fiery Yellow Eyes Blast Awesome Mystical Powers, so Please, Approach With Caution
LOS ANGELES, CA – Creeple Peeple, the popular three-issue graphic novel miniseries created by Patrick D. Pidgeon, is now available in Trade Paperback and will be featured at San Diego Comic-Con July 9-12 at the IDW Publishing booth, along with free posters. IDW … READ MORE →